When it comes to taking care of our kids, we want nothing more than to keep them healthy and safe. Essential oils can have a great impact on people of all ages if we use them correctly. Our new Kids Mini Tear Pad is a wonderful tool for learning and teaching about how to use essential oils with kids. The tear pad includes some quick remedies for common conditions such as tummy aches and the sniffles. It also comes with a few kid-friendly simple diffuser blends. This tool is a great way to get started with essential oil safety! Host a class and share the tear pads with your attendees.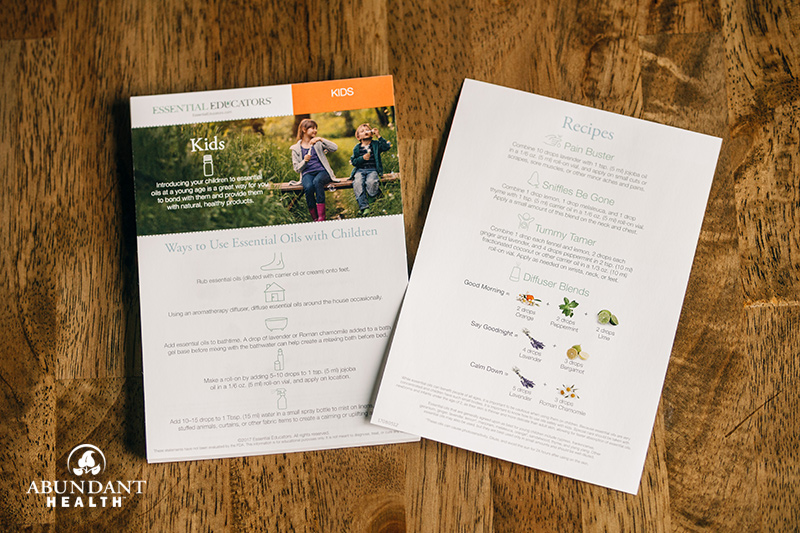 While essential oils an benefit people of all ages, it is important to be cautious when using them on children. Because essential oils are very concentrated and children have such small bodies, it is important to know how to use oils safely with kids. Special care should be taken with newborns and infants under the age of 2, as their skin is thinner and more delicate than adult skin, allowing for faster absorption of essential oils.
Click here to learn more about this awesome tear pad!
We also have several essential oil crafts that your kids will enjoy. Try some of these out to make essential oil use more fun for the little ones.