This face mask is perfect for girls' night, or for any day you just want to pamper your face extra. These combined ingredients will leave your face moisturized, soft, and feeling cleaner than ever. Lavender essential oil is amazing for your skin; it softens dry/cracked skin, soothes burns and rashes, and all around helps your body to be calm and relaxed. You'll love how clean and moisturized this mask leaves your face feeling—and for much longer than a typical face mask.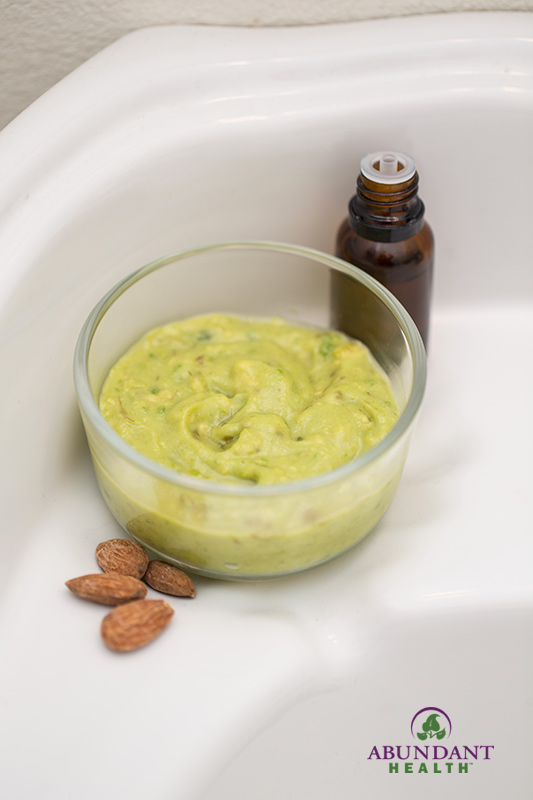 [recipe title="Avocado Banana Face Mask" servings="Yield=2 masks" time="2 minutes" difficulty="Easy"]
Ingredients:
1/2 ripe avocado
1/2 very ripe banana
1 Tbsp. (15 ml) Sweet Almond Oil
4 drops lavender essential oil
Instructions:
Peel the avocado and banana, and place them in a bowl.
Add the sweet almond oil.
Mash the ingredients together with a fork, or mix with a food processor.
Stir in the lavender essential oil.
Wash any makeup off your face, and pat dry with a towel.
Rub the mask over your entire face, being careful to avoid your eyes.
Allow the mask to sit on your face for 10–15 minutes.
Rinse the mask off, pat your face dry, and follow up with your favorite facial moisturizer.
[/recipe]