When you incorporate healthy snacks into your diet, you're more likely to keep your health goals. This bean dip makes a great healthy snack and tastes fantastic with vegetables or on a veggie wrap!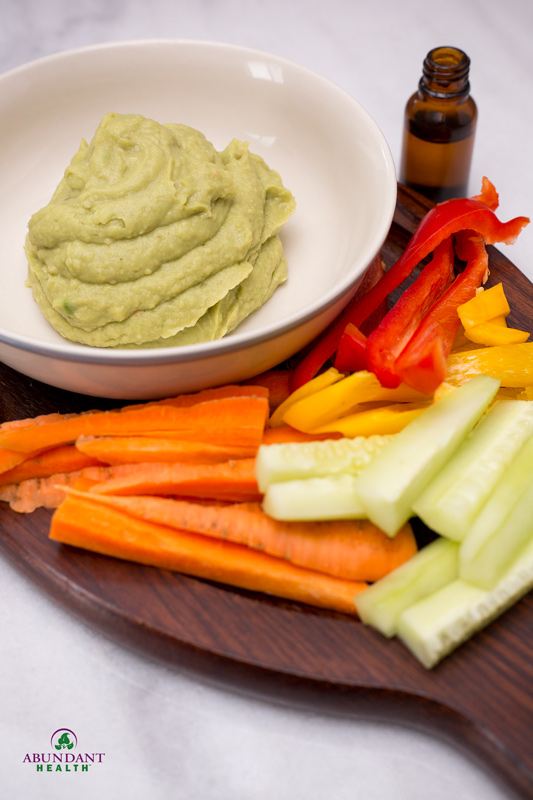 [recipe title="Lemon-Basil Avocado Bean Dip" servings="2+" time="5–10 minutes" difficulty="Easy"]
Ingredients & Supplies:
1–2 avocados, peeled and pitted
1 can (14.5 oz.) great northern white beans
2 Tbsp. (30 ml) lemon juice
1/4 tsp. (1.5 g) salt
1 drop lemon essential oil
1 toothpick black pepper essential oil
1 toothpick basil essential oil
Instructions:
Place all ingredients in a food processor or blender, and blend until all combined.
You may need to scrape down the sides a few times.
Dip with vegetable sticks or spread on veggie wrap, and enjoy!
[/recipe]