It's cold outside, and kids can only play out in the snow for so long; so it's time to find some inside activities to keep them entertained. These finger paints are easy to make and fun to play with! Make it a full sensory experience by adding essential oil scents!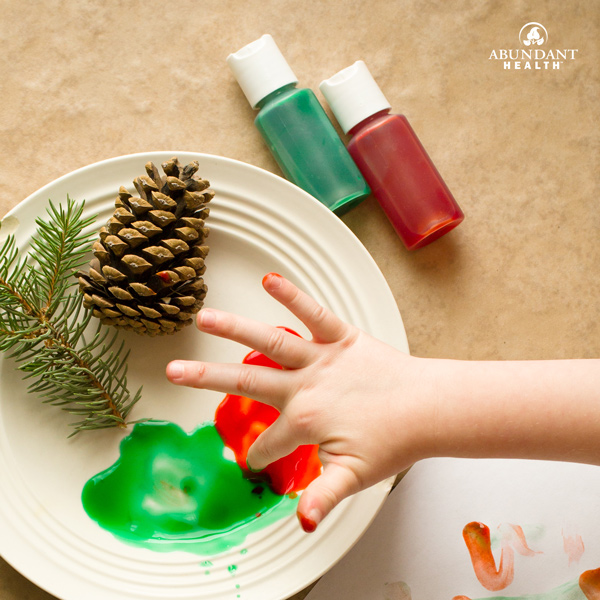 [recipe title="Essential Oil–Scented Finger Paints" servings="Yield=2 cups (480 ml)" time="15–20 minutes" difficulty="Easy"]
Ingredients & Supplies:
2 cups (480 ml) cold water
1 heaping Tbsp. (10 g) cornstarch
Food coloring
Essential oils
Instructions:
In a medium-sized pot, whisk together cold water and cornstarch. Heat over medium heat, stirring often, until mixture thickens.
Remove from heat, and let cool.
Pour the mixture into plastic bottles, and add a different color of food coloring to each bottle. Stir with a bamboo skewer (adding more if needed) until you achieve your desired color.
Add a drop of essential oil to each bottle of paint, and stir in the essential oil with the bamboo skewer. Be sure to choose essential oils that are safe for children.
Twist the lids onto your bottles, and your paint is ready to enjoy!
NOTE: It's fun to choose oil scents that go along with each color, and this also makes for a fun sensory experience. For example, mix a drop of lemon oil with the yellow paint, a drop of lavender oil with the purple paint, etc.
[/recipe]