Tea tree (Melaleuca alternifolia) essential oil is steam-distilled from the leaves of myrtle shrubs and trees. Aromatically, tea tree promotes cleansing and purity and is known for its medicinal, fresh, and herbaceous scent.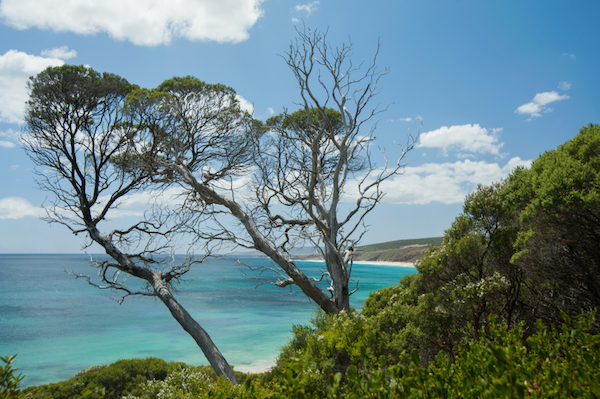 Historically, tee tree leaves were used to heal cuts, wounds, and skin infections. In French medicine, tea tree is commonly used to help with athlete's foot, bronchitis, colds, coughs, diarrhea, the flu, gum disease, and sore throats. Today, tea tree essential oil is commonly used to help support the body when dealing with acne, allergies (skin), athlete's foot, boils, candida, cavities, chicken pox, cold sores, colds, coughs, dandruff, ear infection, the flu, hives, inflammation, measles, mumps, rashes, shingles, sore throats, sunburns, viral infections, and wounds.
This essential oil has strong immune-building properties and is known to be analgesic, antibacterial, antifungal, anti-infectious, anti-inflammatory, antioxidant, antiparasitic, strongly antiseptic, antiviral, decongestant, digestive, expectorant, immune stimulant, insecticidal, neurotonic, and tissue regenerative.
Other conditions can possibly be aided by the use of tea tree essential oil, such as boils, digestion, fungal infections, hysteria, infectious diseases, mites, shock, ticks, and warts.
Safety Data: This oil is approved by the FDA for use as a food additive or flavoring agent. It is not to be used internally for children under the age of 6, and should be used with caution and in greater dilution for children 6 years old and older. Can be applied topically without dilution. Repeated use can possibly result in contact sensitization.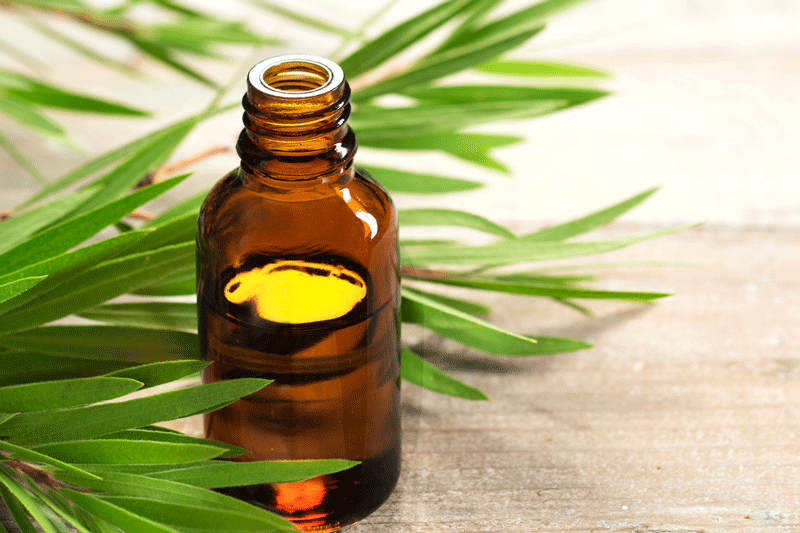 Ways to Use Tea Tree Essential Oil:
Tea tree essential oil is great for combating athlete's foot. Start by combining 25 drops of tea tree with 2 Tbsp. (15 g) cornstarch, and sprinkle a small amount in your shoes every night.
Nobody enjoys cold sores, and they can be quite difficult to get rid of if not treated properly. Combine 1 drop tea tree essential oil with 1/2 tsp. (2.5 ml) olive oil and 1 tsp. (5 g) baking soda. Apply a portion of the mixture directly to the sores several times a day until they're gone.
We all love a good diffuser blend! The aroma of tea tree essential oil promotes cleansing and purity, and the earthly fresh smell is incredible. Try out some of these diffuser blends with tea tree!


Fresh Air
2 drops tea tree
2 drops lemon
2 drops lime
Refreshment
1 drop lavender
1 drop rosemary
1 drop tea tree
1 drop peppermint
Emotional Boost
5 drops tea tree
4 drops juniper
2 drops frankincense
Calm Breaths
5 drops tea tree
3 drops pine
2 drops thyme

Tea tree is excellent for calming earaches and ear infections. Place 1 drop basil and 1 drop tea tree on a cotton ball, and hold over the ear canal (not in the ear canal) for 30 minutes.
Roll-on blends are one of our favorite methods for applying essential oils. When it comes to tea tree essential oil, there are countless blends and uses. Here are a few of our favorites that you can try. Add the oils to a 10 ml roll-on bottle, and top off with your favorite carrier oil. Apply the blend by rolling the oils directly to the affected area multiple times a day until the condition is relieved.


Urinary Infection
6 drops tea tree
3 drops sandalwood
3 drops myrrh
Rejuvenated Skin
7 drops tea tree
3 drops eucalyptus
2 drops bergamot
Healing Wounds
10 drops frankincense
10 drops tea tree
10 drops lavender
Joint Pain
6 drops lavender
5 drops peppermint
4 drops eucalyptus
4 drops tea tree
Sources:
Reference Guide for Essential Oils, 2018 Edition, p. 132.
Aromatherapy Blends & Remedies by Franzesca Watson