This delicious cake is amazingly simple and beautiful. With the use of your electric pressure cooker, this cake is incredibly easy to make but will awe your family and guests. The sweet orange-cheesy flavor makes a great dessert—or even a yummy snack to feed your sweet tooth.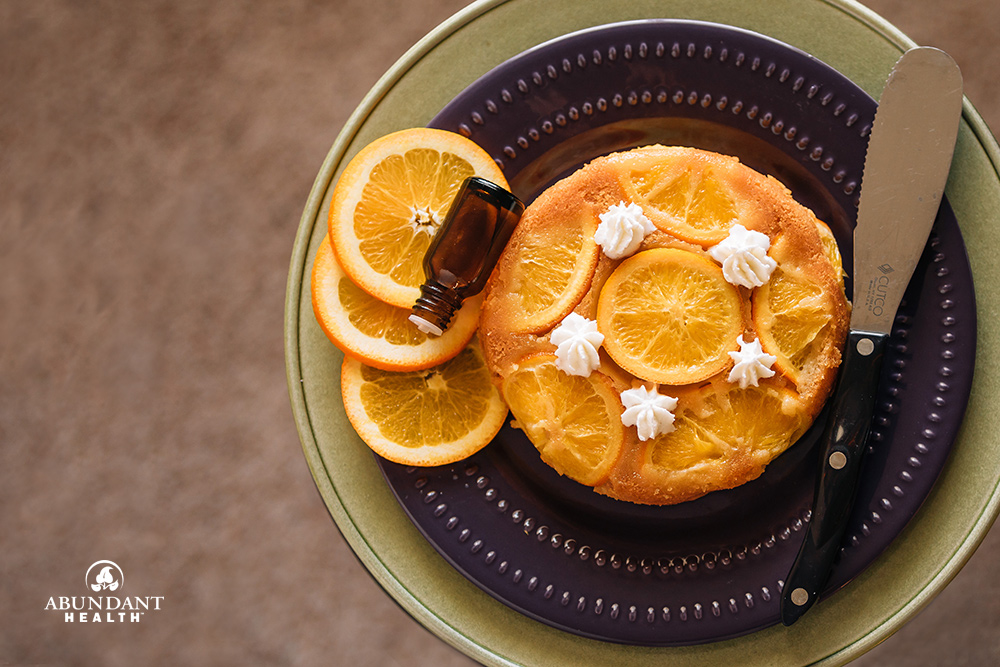 [recipe title="Orange Cream Cheese Pound Cake" servings="4–8″ time="10–15 minutes active; 1 hour inactive" difficulty="Easy"]
Ingredients:
4 oz. (113 g) cream cheese, softened
1/2 cup (100 g) sugar
2 eggs
3/4 cup (90 g) pancake mix
10–15 drops orange essential oil
1 Tbsp. (15 ml) lemon juice
1/2 cup (120 ml) melted butter
1 orange, thinly sliced
Sugar and melted butter for preparing pan
Instructions:
Cream together cream cheese, sugar, and eggs. Stir in pancake mix, then add orange oil, lemon juice, and melted butter. Combine thoroughly, and set aside.
Using a separate baking dish that will fit in your pressure cooker, grease dish thoroughly with melted butter, and sprinkle sugar over the butter to coat it.
Line the baking dish with orange slices.
Pour prepared cake batter over the orange slices.
With 1 cup (250 ml) of water in the pressure cooker, place the baking dish on top of the trivet, and seal the pot.
Turn the pot on manual setting for 50 minutes.
Release pressure at the end of the timer. Once the pot has depressurized, remove the baking dish, and turn cake out onto a plate.
Serve with whipped cream or milk.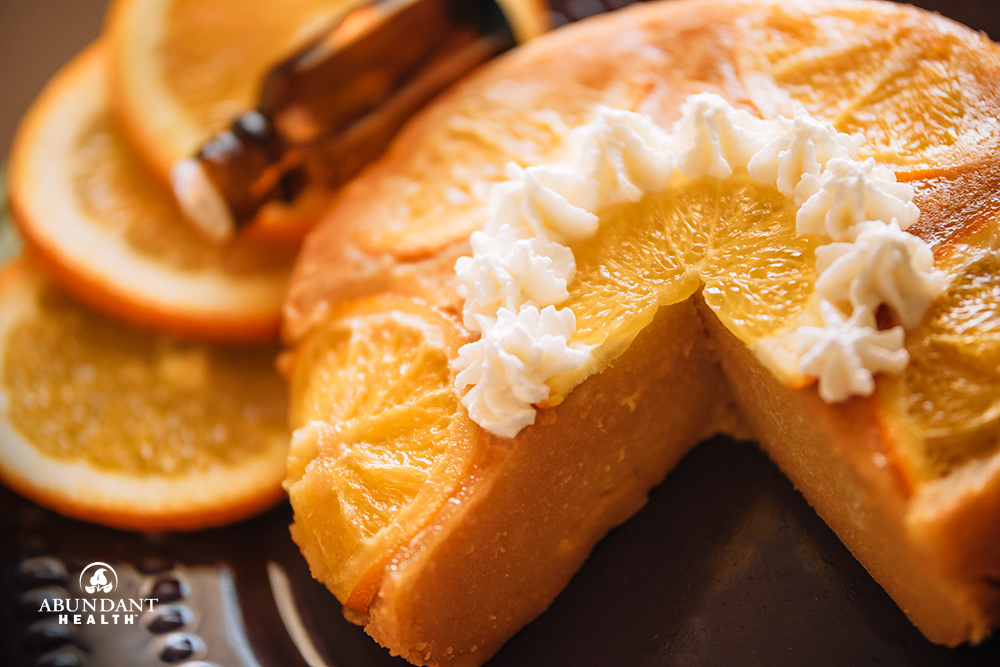 Notes:
This recipe can also be made in a rice cooker by baking the cake directly in the rice cooker pot for 40 minutes.
You may also add orange zest for added orange flavor and a beautiful color boost throughout the cake.
Orange juice can be substituted for the lemon juice.
[/recipe]