Citrus fruits are in season, and it is a great time to fill your home with their fresh and zesty aroma. Try combining your favorite citrus essential oils to make some fragrant and health-promoting diffuser blends.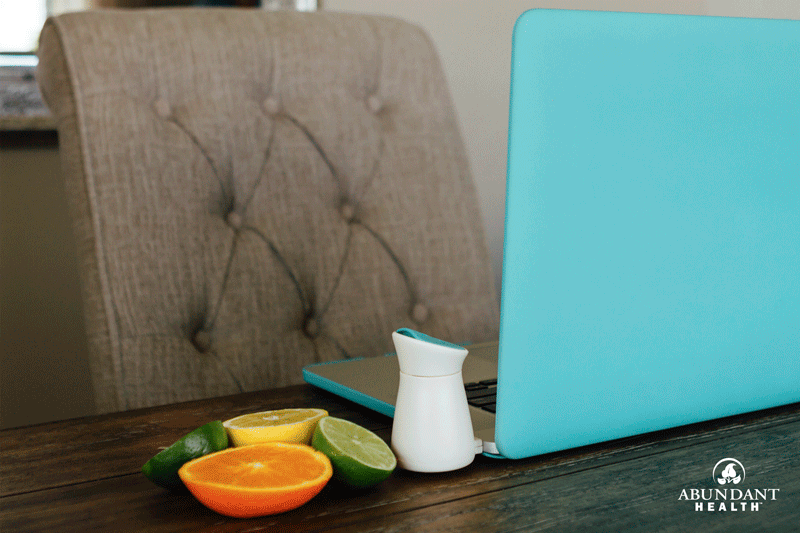 What's so great about citrus? Here are some citrus essential oils and a few of their many benefits:
Bergamot is uplifting, reduces anxiety and tension, promotes restful sleep, and fights infection.
Grapefruit is uplifting, helps with depression, fatigue, and migraines, and suppresses appetite.
Lemon is antidepressant, antioxidant, antifungal, and relaxing and fights infection.
Lime is stimulating, reduces fever, and promotes feelings of well-being, clarity, and energy.
Neroli is antidepressant, antiseptic, deodorant, sedative, and an aphrodisiac and relieves headaches.
Orange is antiseptic, antidepressant, uplifting, and calming and combats insomnia.
Petitgrain is antispasmodic, deodorant, antiseptic, anti-inflammatory, and stimulant.
Tangerine is anti-inflammatory, helps you sleep, provides emotional balance, and alleviates stress.
Yuzu is antibacterial, calming, and warming and promotes healthy skin, clarity, circulation, and focus.
Combine a few drops of 2 or 3 of your favorite citrus essential oils to diffuse. Enjoy the healing, fresh aroma of citrus in your home this summer.