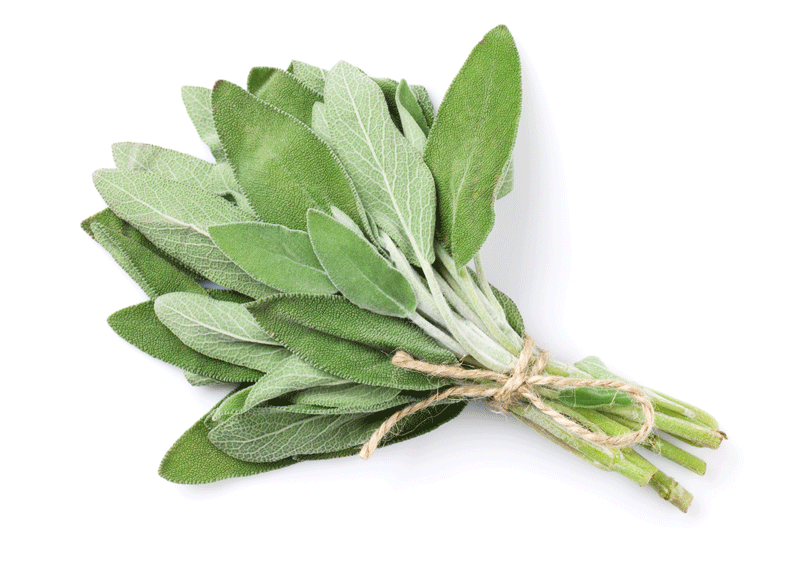 Sage essential oil is steam-distilled from the leaves and flowers of the Salvia officinalis plant in the mint family.
It is commonly used to to decrease the effects of diabetes and gum disease and for stimulation. Sage has many beneficial properties such as antibacterial, anticancerous, antiseptic, and diuretic.
Lakota Indians used it as a purifier and master healer, and the Romans referred to it as herba sacra, or "sacred herb." Historically, sage has been used for menstruation issues, digestive problems, respiratory infections, and inflammation of the mouth and throat. The French use sage to treat asthma, poor digestion, bronchitis, night sweats, and other ailments.
It may also be useful in balancing hormones, treating liver problems, dandruff, skin conditions, fatigue, sprains, and strengthening the vital centers of the body.
When diffused, the aromatic qualities of sage help relieve depression, mental fatigue, and strain.
See the Reference Guide for Essential Oils to learn more about sage oil and many other pure essential oils.
Source:  Reference Guide for Essential Oils, 2017 Edition, pp. 133–34.