Pamper your mother this year with this quick and simple gift. It takes minutes to put together and will make her feel like a queen this Mother's Day!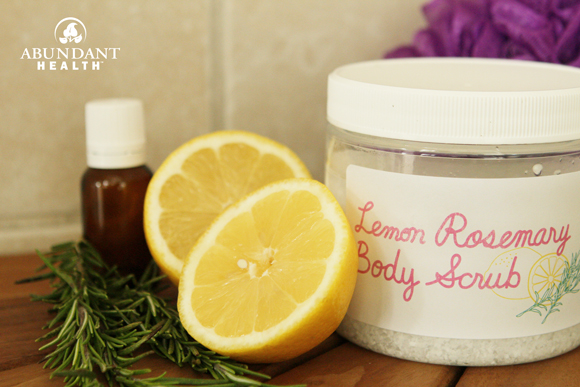 [recipe title="Lemon Rosemary Body Scrub" servings="Yield=2 cups (480 ml)" time="5 minutes active" difficulty="Easy"]
Ingredients & Supplies:
Instructions:
In a mixing bowl, combine epsom salt, rosemary essential oil, lemon essential oil, and 1/4 cup (60 ml) of fractionated coconut oil.
Mix well.
Transfer mixture from mixing bowl to a 16 oz. (480 ml) container. Fill the container with the remaining 1/2 cup (120 ml) of fractionated coconut oil.
Scoop a small amount into your hand, and scrub your body during a bath or shower. Repeat as necessary.
[/recipe]