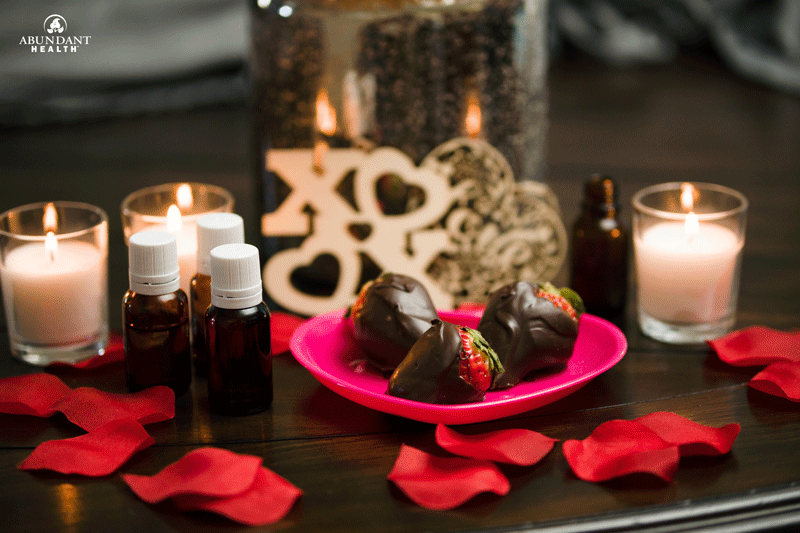 This is the month for romance, so set the mood with the help of essential oils. There are many ways to use essential oils for a special evening with the one you love. Diffuse essential oils, or add them to massage lotion or your food (especially chocolate) to promote feelings of  love and harmony.
Rose enhances balance and harmony in the body.
Sandalwood lifts the spirits and opens the heart.
The following oils are known aphrodisiacs:
Clary sage
Clove
Ginger
Ylang Ylang
Cinnamon
Once you've set the stage, focus on your loved one. In order to truly commune on a deep romantic level, you need to relax and be in the moment. Experts on romance say that vulnerability, honest communication, and expressing gratitude and sincere affection for your partner will bring connection on a deeper level. Research supports that people in happy monogamous relationships live longer and enjoy better health. So snuggle up to your sweetie and enjoy the love—it's good for you!