This whipped body butter is incredibly easy to make, and it feels great on your body! You can easily customize the aroma to fit your personality or suit your needs. This silky-smooth butter is guaranteed to soften your skin and leave you feeling refreshed.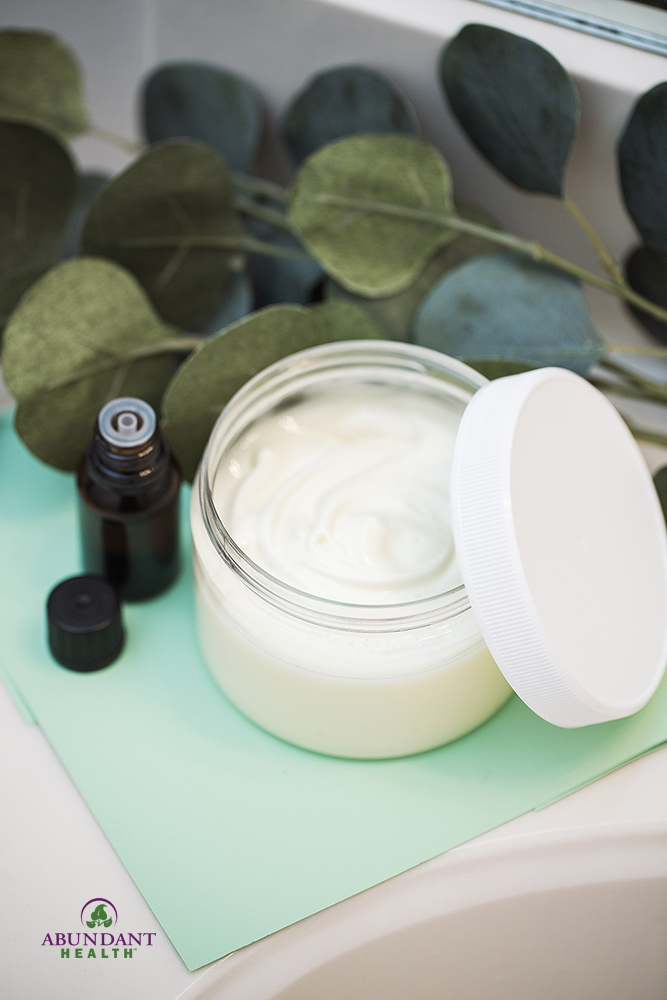 [recipe title="Whipped Body Butter" Servings="Yield=12 oz. (375 ml)" time="10–15 minutes active; 2–3 hours inactive" difficulty="Easy"]
Ingredients:
Instructions:
Place shea butter, coconut oil, and jojoba oil in a glass measuring cup or dish, and place in a pot of water. Over medium heat, melt the oils together, stirring with a whisk to combine.
Once the mixture is completely melted, place in the refrigerator for a couple hours until completely cooled and solid. It should have gone from clear to white when cooled.
Using a hand mixer, whip the butter until it is light and fluffy (like whipped cream).
Add in your favorite essential oil(s) until you reach your desired aroma.
Fill a 12 oz. PET jar with the body butter, and refrigerate for another hour before using.
Notes:
You can add lavender oil for a relaxing sensation, or peppermint oil for an invigorating skin treatment.
If the butter begins to melt, you can whip it again and store it in the fridge.
You may also add a natural food coloring if desired.
[/recipe]