Wouldn't it be great to diffuse on the go? What if your diffuser were more portable and easy to take along to work, school, or even on a drive? It can be with this handy Ultra Mini USB Diffuser.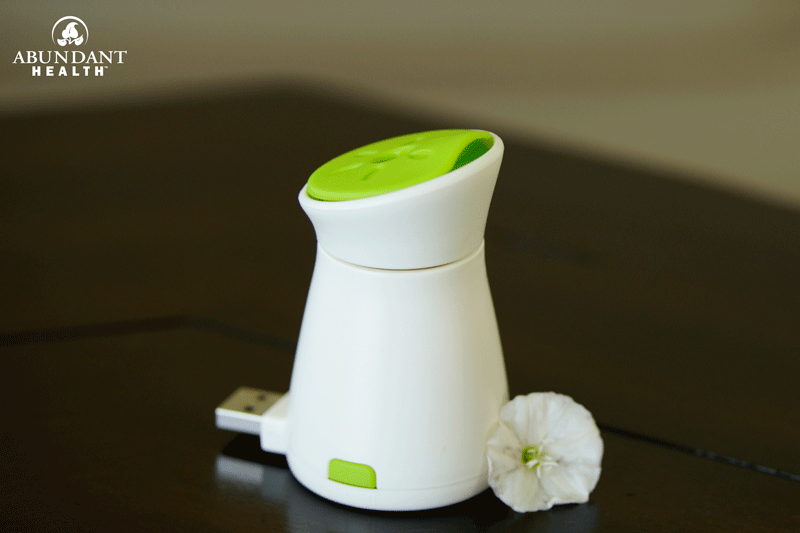 Using this portable USB diffuser is a perfect way to bring the benefits of your favorite essential oils with you wherever you go. It plugs into any USB outlet, including in your car or on your computer.
It has a decorative design, ultrasonic technology, and power adaptability. The mini diffuser comes with a 48″ extension cord if you would rather operate the unit away from the computer. Depending on the setting, one fill can last up to 6 hours.
Features:
Small, portable size and shape.
Standard USB port connection or extension cord.
Silent operation.
Cold-mist ultrasonic diffusion.
2 timer/output settings (continuous/10-second intervals).
Long-lasting output (up to 30 minutes continuously running or 6 hours at 10-second intervals).
Available Colors: aqua, green, and pink.
To read more about this great product and to order your own, click here.