Sometimes it can be hard to introduce our kids to essential oils. This simple bath bomb recipe fizzes and pops, exposing a toy inside. Your kids are sure to love this fun new twist on bathtime, and they'll get to reap the benefits of essential oils at the same time. Give them a nighttime bath with a lavender-scented bath bomb to help them relax and sleep tight, or try a morning bath with lemon and orange to give them energy and lift their spirits.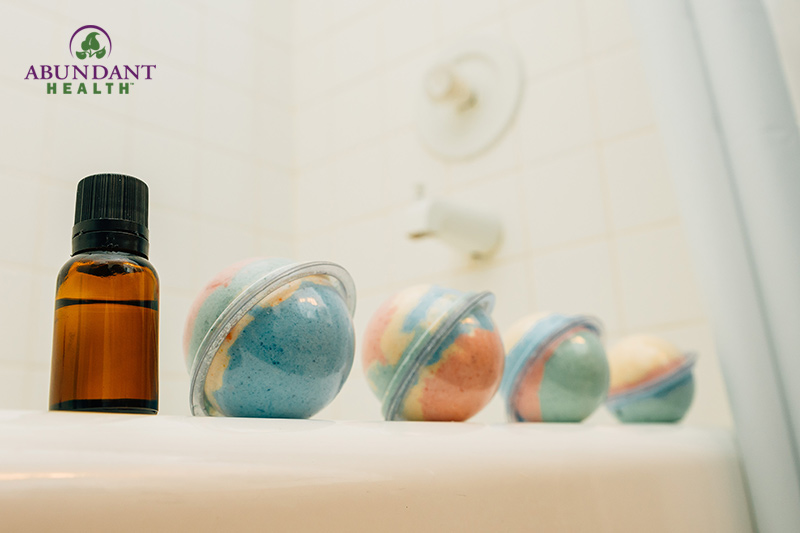 [recipe title="Rainbow Bath Bombs for Kids" servings="Yield=2–5 bath bombs" time="20–30 minutes active; 12 hours inactive" difficulty="Moderate"]
Ingredients:
Instructions:
In a medium bowl, combine all the dry ingredients.
Combine all the wet ingredients (except food coloring) in a separate bowl.
Whisk the wet ingredients into the dry ingredients very slowly. The mixture will bubble and fizz and begin to clump together. Set the whisk aside, and begin to work the mixture with your hands. Mix until it has the consistency of slightly wet sand. It should clump together when you squeeze it in your hands. If it's too dry, use a spray bottle of water to spritz it until it reaches the right consistency.
Divide the mixture into separate bowls, and dye them different colors with the food coloring.
Pack the mixture tightly into the bath bomb molds, alternating colors to give each a unique design.
Squish a small toy into one side of the mold, and firmly press the mold together.
Allow the bath bombs to dry for a couple hours before removing them from the molds. Place the bombs on a towel to finish drying overnight before using them.
Drop one in the bath with your kids, and let it fizz until they find the toy inside!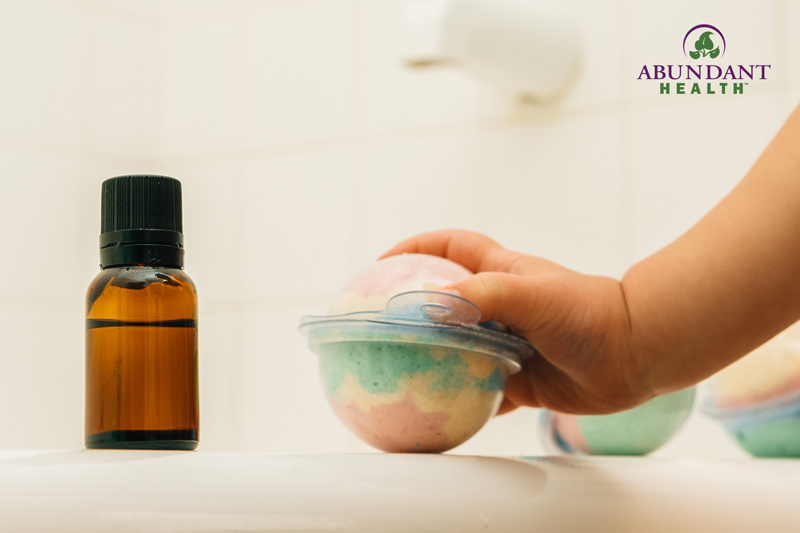 Make sure to use kid-friendly essential oils, such as lavender, orange, and lemon.
You can easily skip using multiple colors and use a single color for each bath bomb.
[/recipe]