This recipe makes a really great side dish for your next meal! The lemon essential oil adds a nice tang to this simple healthy dish. Give this recipe a shot—you're sure to love this crispy, flavorful twist on brussels sprouts!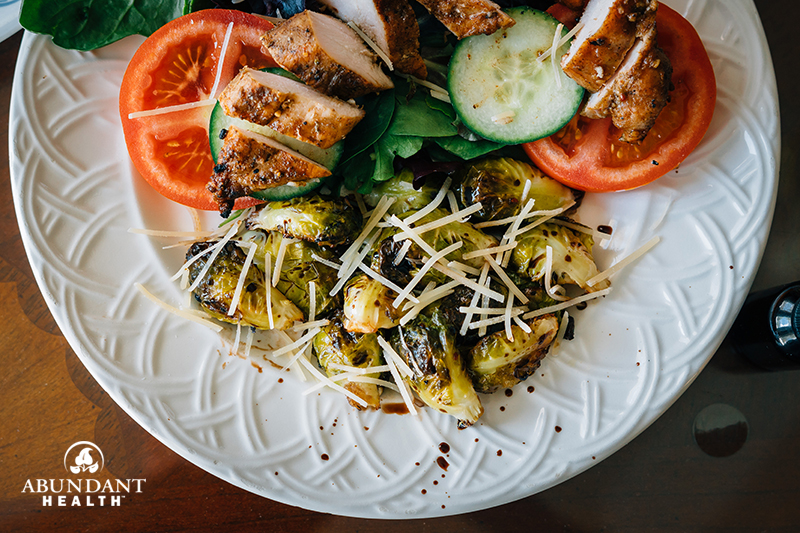 [recipe title="Lemon Brussels Sprouts" servings="4–6″ time="5–10 minutes active; 20 minutes inactive" difficulty="Easy"]
Ingredients:
1 1/2 lbs. (700 g) brussels sprouts
3 Tbsp. (45 ml) olive oil
2 Tbsp. (30 ml) lemon juice
2 cloves garlic, minced
1/2 tsp. (1 g) crushed red pepper flakes
1/4 tsp. (1.5 g) salt
2 drops lemon essential oil
1 toothpick black pepper essential oil
2 Tbsp. (35 ml) balsamic dressing
1/2 cup (50 g) shredded parmesan cheese
Instructions:
Wash the brussels sprouts, cut them in half, and place them in a bowl. Set aside.
In a small bowl, combine the olive oil, lemon juice, garlic, red pepper flakes, and salt. Pour the mixture over the brussels sprouts, and toss to combine.
Line a baking dish with wax paper or a baking mat, and spread the brussels sprouts out. Bake at 400°F (205°C) for 20 minutes, or until lightly browned and tender.
Combine the balsamic vinegar with the essential oils, and sprinkle over the roasted brussels sprouts.
Top with parmesan cheese, and serve!
[/recipe]