To make using essential oils as easy as possible, we created the Reference Guide for Essential Oils Handbook. Its compact size and low price make it convenient to take anywhere—and economical to give as a gift. All this without sacrificing the most important information you need to reap the many benefits of aromatherapy. The handbook is designed for new and experienced oil users alike with visual appeal and accessible organization.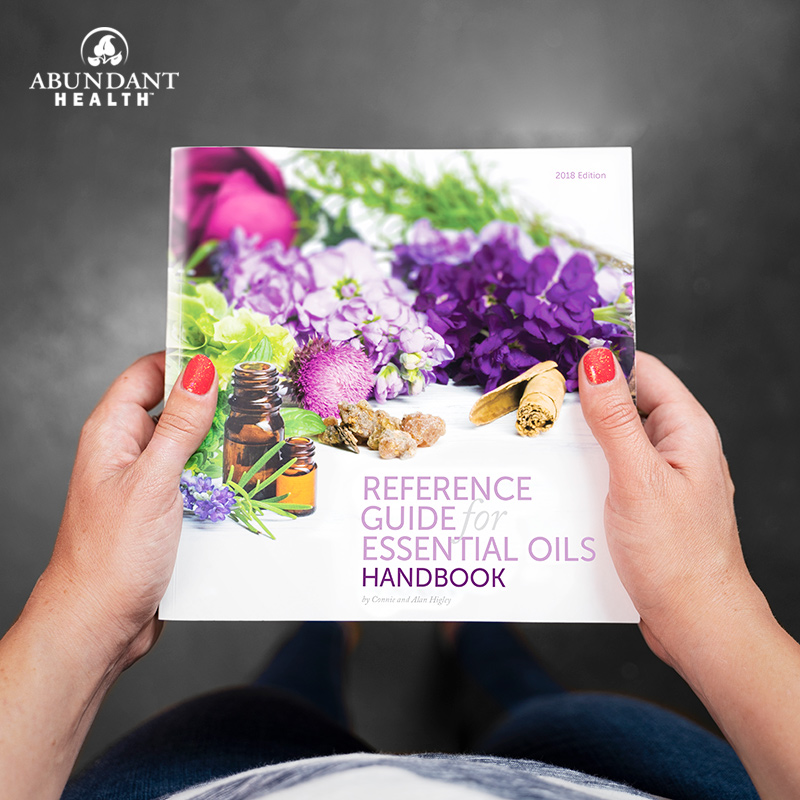 The handbook contains much of same information in the original and larger Reference Guide for Essential Oils. The presentation, however, is simplified and graphically illustrated. We've also added new sections on essential oil basics and on living an essential oil lifestyle. Let's take a closer look at some of the unique features.
---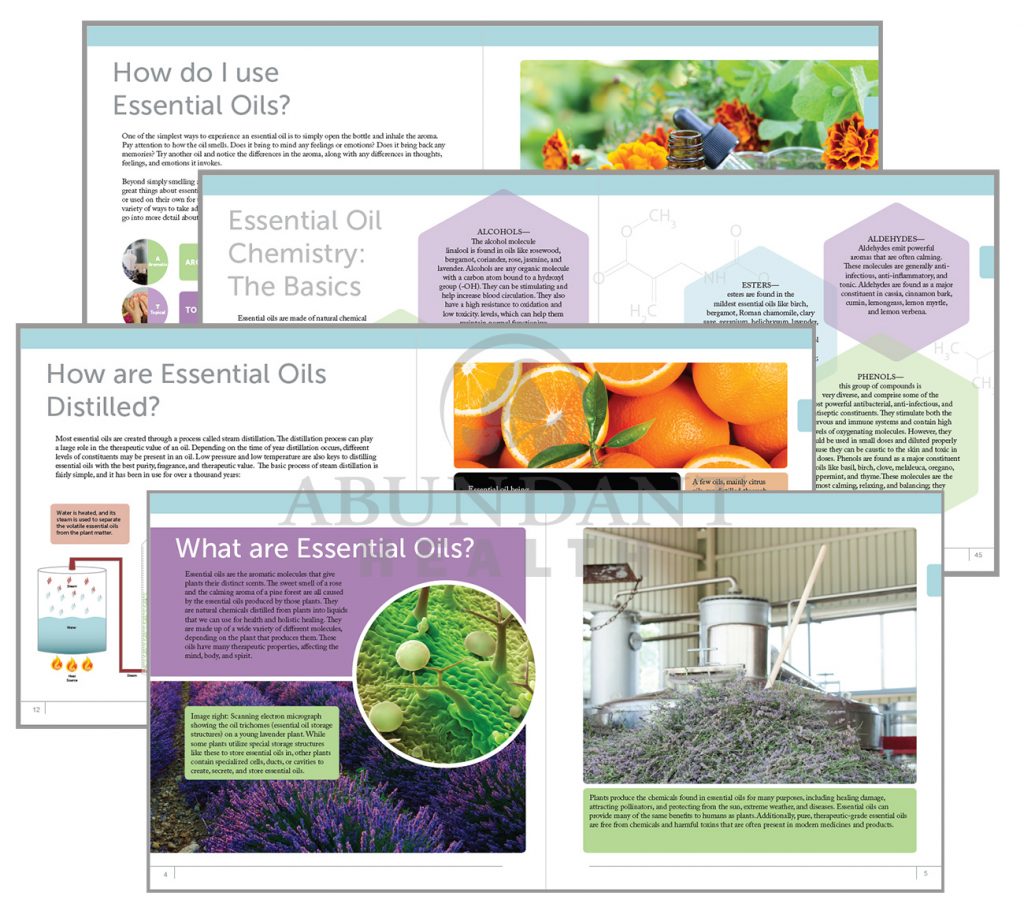 NEW Essential Oil Basics Section:
This section explains what essential oils are and how to use them in easy-to-understand language—ideal for the novice but also convenient for the expert! We've streamlined design and added many images and illustrations to facilitate learning and teaching. Also included from the larger Reference Guide are popular charts and application techniques: Raindrop, VitaFlex/reflexology, auricular points, and emotional release, to name a few.
---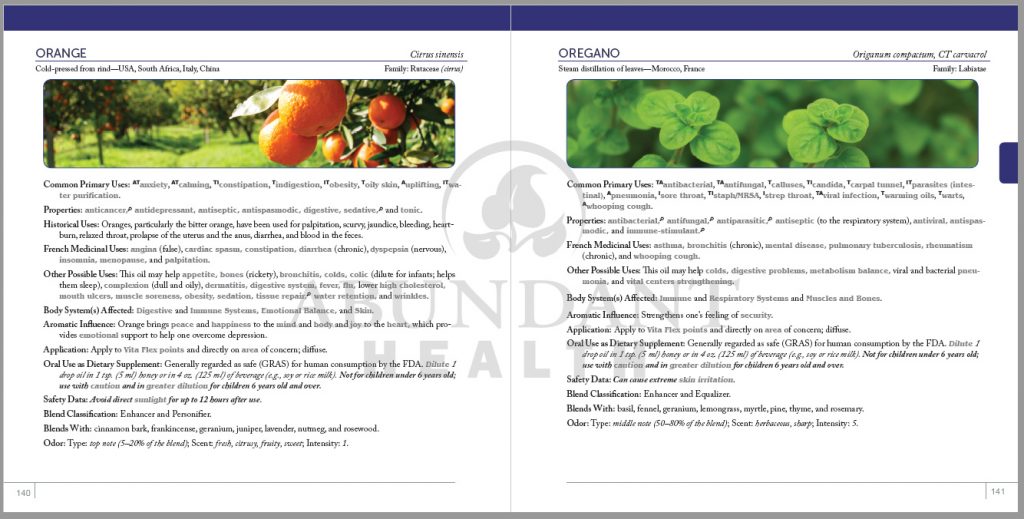 Newly Designed Single Oils Section:
This section has been revised to show more information at-a-glance about how to use the oils. It differentiates between primary and possible uses, lists body systems affected, provides safety data, recommends application methods, identifies blending/aroma types, and more!
---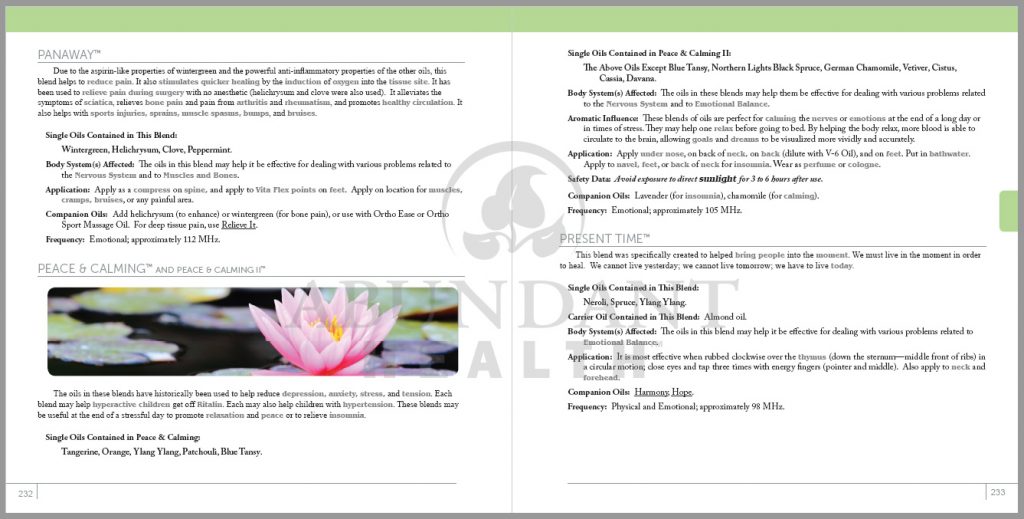 Blends, Personal Care, and Supplements Sections:
Here you'll find interrelated information about all the blends, supplements, and personal care products in an easy-to-use format!
---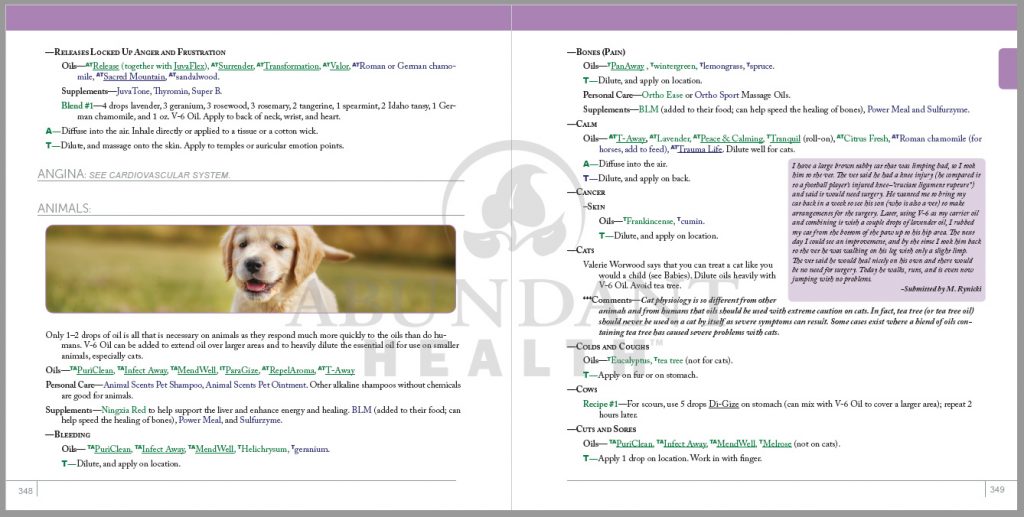 Personal Guide Section:
As the heart of the handbook, this usage guide contains complete information on recommended single oils and blends—along with application methods—for over 400 common health conditions and concerns. This includes entries on animals, emotions, and other trending topics.
---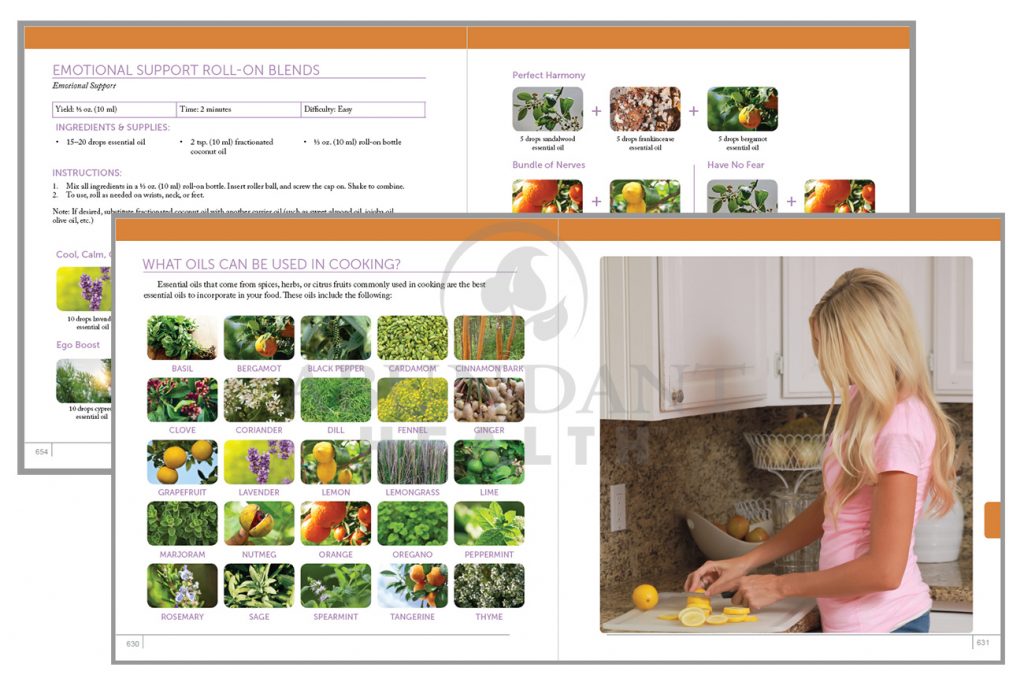 NEW Everyday Essentials Section:
Moving beyond therapeutic recommendations, this lifestyle section features many do-it-yourself ways to enhance quality of life by incorporating essential oils into daily routines:
Essential Oil Cooking Tips
Cooking Recipes
Cleaning Products
Diffuser Blends
Roll-on Blends
Personal Care Products for Men, Women, and Children
And More!
---
Abundant Health™, LLC, is a true third-party company that does not profit from the sales of essential oils and is not sponsored by, affiliated with, or endorsed by any essential oil company. We present this material as a third-party, unbiased presentation about oils and products sold by one of the leading essential oil suppliers and producers in the world. Product names in this post are trademarks or registered trademarks of Young Living® Essential Oils. Abundant Health™ is not sponsored by, affiliated with, or endorsed by Young Living®.