Are you looking for a great neighbor gift that isn't a sweet treat? This hand sanitizer is perfect for the holiday season because it helps keep the germs away! It's also inexpensive and easy to make, with an added bonus of an adorable name: Hand "Santa"tizer!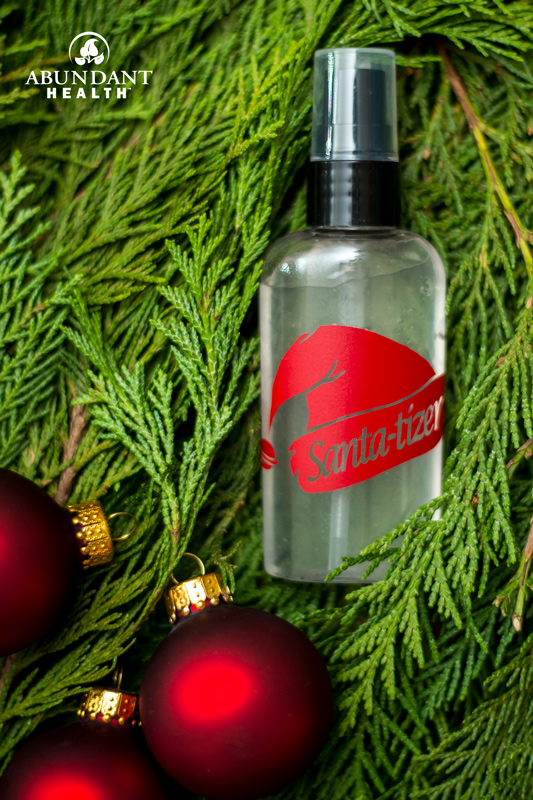 This recipe fills five 2 oz. bottles, so you can keep one and give four away. You can also double or triple the recipe if you have lots of friends.
We really liked the treatment pump top for our bottles, but you can use a disc-top cap too. If you want to make a hand sanitizer spray, use aloe vera juice instead of aloe vera gel, and put it in a spray bottle.
And, of course, you can't forget the adorable vinyl label! We have several you can pick from:
Another option is to print your own labels with these blank labels.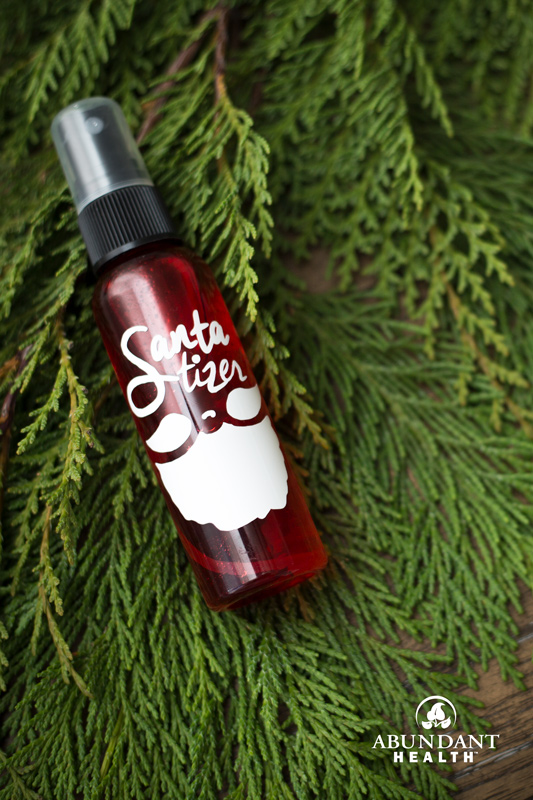 [recipe title="Hand Santa-tizer" servings="5 bottles" time="10 minutes" difficulty="Easy"]
Ingredients & Supplies:
1/4 cup (60 ml) Witch Hazel or vodka
40–50 drops essential oil (see blend suggestions below)
1 cup (240 ml) aloe vera gel (use aloe vera juice for a spray hand sanitizer)
5 drops Vitamin E Oil
Instructions:
Add all ingredients in order to a glass bowl or measuring cup, stirring after each addition. Use a funnel to pour the mixture into the bottles.
To use, pump or spray 1–2 times into the palm of your hand. Rub hands together until the liquid evaporates.
Essential Oil Blends:
Melaleuca & Lavender:
30 drops melaleuca
10 drops lavender
Citrus Mint:
20 drops rosemary
16 drops lemon
12 drops peppermint
Holiday Spice:
15 drops orange
10 drops clove
5 drops cinnamon
5 drops eucalyptus
5 drops rosemary
Candy Cane Mist:
25 drops peppermint
10 drops orange
10 drops fir
Peppermint Surprise:
30 drops peppermint
10 drops bergamot,
orange, or ylang ylang
First Snowfall:
25 drops wintergreen
15 drops fir
Extra Idea:
If you just want to make a single bottle, use 1 Tbsp. (15 ml) Witch Hazel or vodka, 15–25 drops essential oil, and 1–2 drops Vitamin E Oil. Add those ingredients in order to the bottle and swirl to mix, then fill the rest of the bottle with aloe vera. Shake to combine.
[/recipe]