We all know the struggle of finding a good face wash that will clean our pores without infiltrating our body with harsh chemicals. This face wash is all natural as well as effective. Witch hazel serves as a natural astringent that tightens the skin and closes the pores, and the essential oils strengthen and cleanse the skin. You'll love the smell and feel of your face after using this face wash!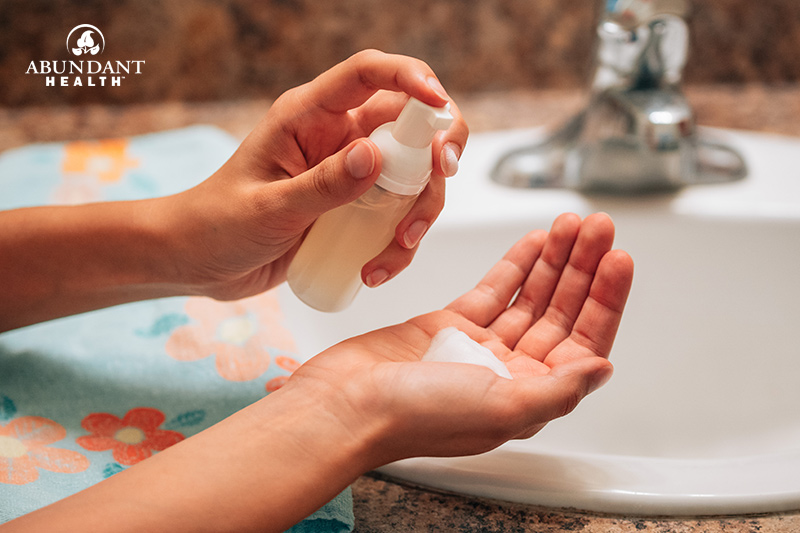 [recipe title="Foaming Face Wash" servings="Yield=2 oz. (50 ml)" time="2 minutes" difficulty="Easy"]
Ingredients:
1 Tbsp. (15 ml) Castile Soap
1 Tbsp. (15 ml) Witch Hazel
10 drops lavender essential oil
10 drops tea tree essential oil
10 drops lemongrass essential oil
Distilled water
Instructions:
Add the castile soap, witch hazel, and essential oils to the foamer bottle, secure the lid, and shake gently to combine.
Remove the lid, and fill the remainder of the bottle with water. Secure the lid again, and shake gently to combine again.
Dispense 1–2 pumps of foam into your hand or a washcloth, and wash your face as normal.
[/recipe]