Fibromyalgia is a long-term condition that causes aches, pains, and tenderness in the soft tissue, muscles, and ligaments of the body. Fibromyalgia alters the way your brain processes pain signals, amplifying soreness and discomfort. People who live with this condition may have a difficult time sleeping or doing everyday tasks. At times the pain can be debilitating. Other symptoms often include fatigue, sleep disorders, tension headaches, TMJ disorders, irritable bowel syndrome, anxiety, depression, memory issues, and mood swings. Symptoms may also gradually accumulate over time or are sometimes triggered by physical trauma, surgical procedures, infection, or severe psychological stress.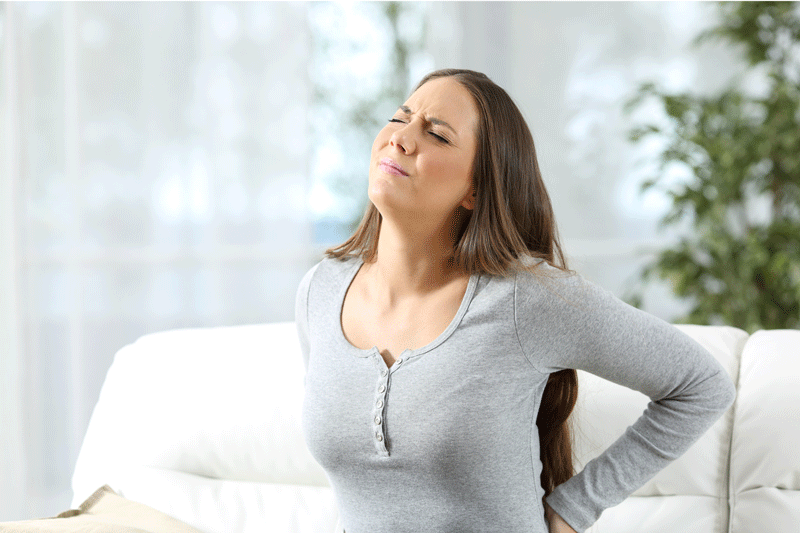 The exact cause of the disorder is unknown. Women are more likely to develop fibromyalgia than men. While there is no cure, some have suggested that restoring the body's healthy pH balance, eliminating refined sugars, exercising, regular stretching, relaxation, and stress-reduction measures may help to minimize the effects. Getting adequate sleep and frequent massages will also alleviate some of the symptoms.
The following essential oils are recommended to treat fibromyalgia for their cortisone response and anti-inflammatory properties:
spruce
wintergreen
lavender
myrrh
rosemary
thyme
cinnamon bark
eucalyptus
ginger
nutmeg
peppermint
Make a blend of some of these oils, or prepare a balm and massage it into the chest, back, and other areas of concern. Also try diffusing these oils while you sleep to help combat the aches and pains of fibromyalgia.
See the Reference Guide for Essential Oils to learn more about how essential oils can help manage fibromyalgia.
Source: Reference Guide for Essential Oils, 2017 Edition, p. 475.