Everyone loves soft skin, but it requires good exfoliation. These sugar scrub bars make exfoliating simple and mess free. All you have to do is scrub your skin with one of these bars while you shower, allowing the sugar to lightly exfoliate while the soap cleans and the coconut oil softens the skin. And at the same time, your skin can benefit from the essential oils you choose to include.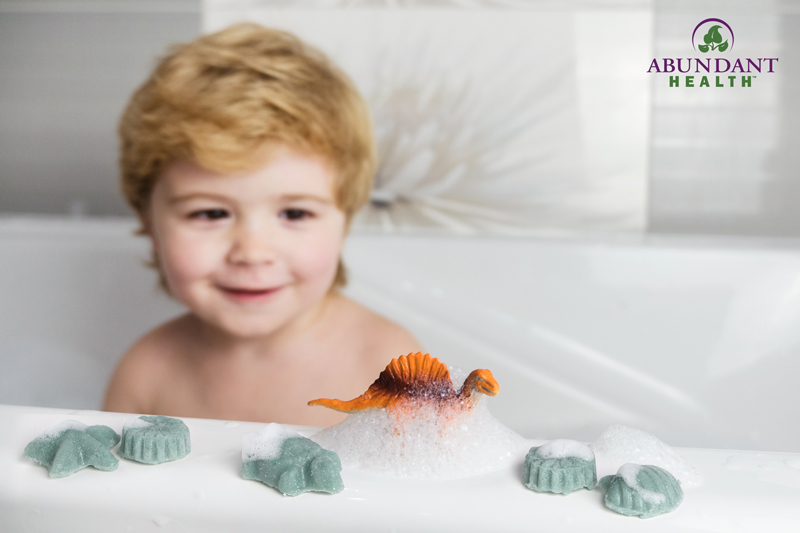 [recipe title="Exfoliating Sugar Scrub Bars" servings="Yield=12–18 bars" time="10–15 minutes active; 2 hours inactive" difficulty="Moderate"]
Ingredients:
1 cup (200 g) sugar
1/2 cup (125 ml) melted soap base
1/4 cup (50 g) Coconut Oil
20 drops essential oil
Mica colorant or food coloring (optional)
Silicone mold
Instructions:
In a glass bowl or glass measuring cup, melt down the soap base in the microwave or over a double boiler until it reaches a thin liquid.
Add in the coconut oil, and allow it to melt in.
Stir in the mica colorant or food coloring until your desire color is reached.
Add in 20 drops total of your favorite essential oil(s), and stir quickly to combine.
Quickly stir in the sugar until combined.
Pour the mixture into the silicone mold, allow to cool for a moment, and then press the mixture firmly into the mold.
Allow the scrub bars to solidify for at least 2 hours before removing from the molds.
Store the scrub bars in an airtight container for up to 2 weeks.
The soap hardens quickly once removed from heat, so you will need to work fast.
A blend of oils that we liked was 6 drops lavender, 8 drops lime, and 6 drops peppermint. Or try 10 drops peppermint and 10 drops tea tree.
Different types of melt-and-pour soap bases can have different consistencies. If you are finding your mixture too dry, you may need to add additional melted soap to the mixture until it reaches a pourable yet slushy consistency.
[/recipe]
To learn more about which oils are good for your skin, we encourage you to consult the Reference Guide for Essential Oils.