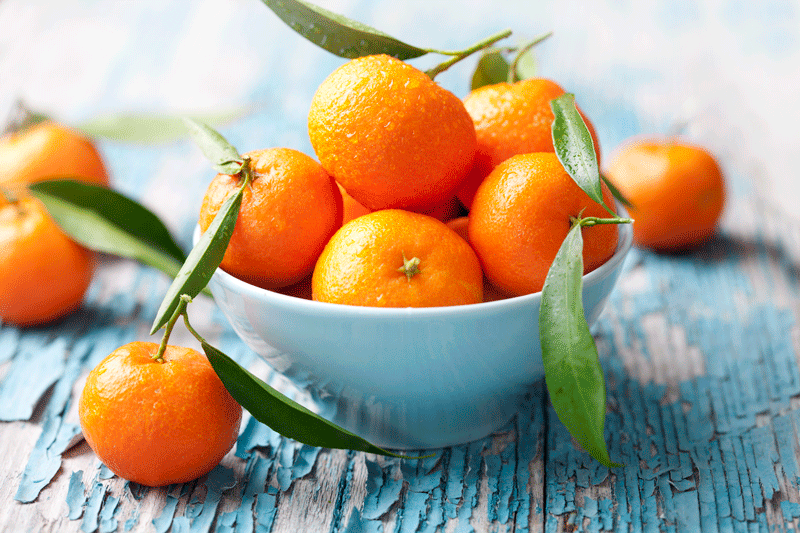 Tangerine essential oil is cold-pressed from the rind of the Citrus nobilis or Citrus reticulata var. tangerine plant.
It has anticoagulant, anti-inflammatory, laxative, and sedative properties. It primarily affects the emotional balance, immune system, and skin.
Tangerine oil may help cellulite, circulation, constipation, fat digestion, insomnia, liver problems, parasites, stress, and water retention. It has a wide variety of applications to aid in health and well-being.
Used aromatically, tangerine is sedating and calming due to the esters and aldehydes that it contains. The aroma is fresh, sweet, and citrusy.
It is generally regarded as safe for human consumption. It can also be diffused or used topically.
See the Reference Guide For Essential Oils to learn more about tangerine oil and many other pure essential oils.
Source:  Reference Guide For Essential Oils, 2017 Edition, pp. 141–42.