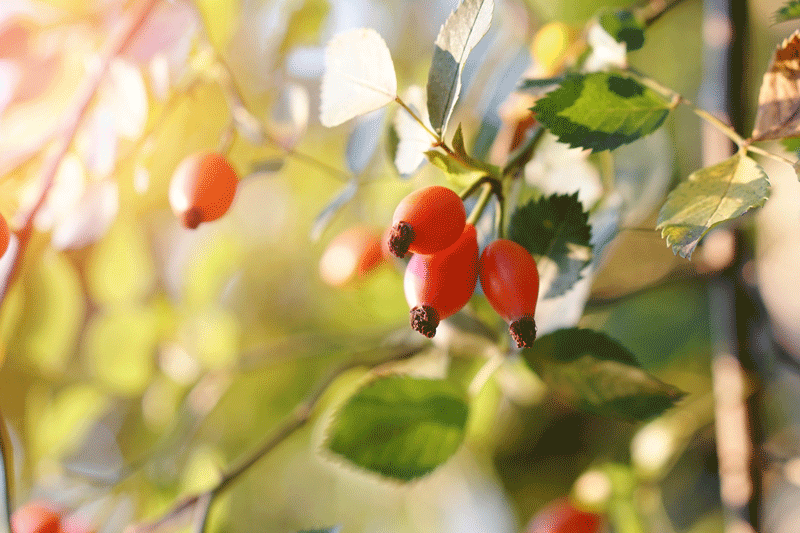 Rosehip essential oil, from a plant of the Rosaceae family, has regenerative properties.
It has been used effectively to treat a variety of skin conditions. Because it aids tissue regeneration, it is believed to reduce the appearance of scars, help heal burns, soften scar tissue, and slow down the premature aging of skin.
Rosehip oil can be applied directly to the skin where needed. It is also considered safe for human consumption by the FDA. Dilute the oil, 1 drop to 1 Tbsp. (15 ml) honey or 4 oz. (125 ml) of a beverage such as soy or rice milk.
See the Reference Guide for Essential Oils to learn more about rosehip oil and many other pure essential oils.
Source:  Reference Guide for Essential Oils, 2017 Edition, p. 130.