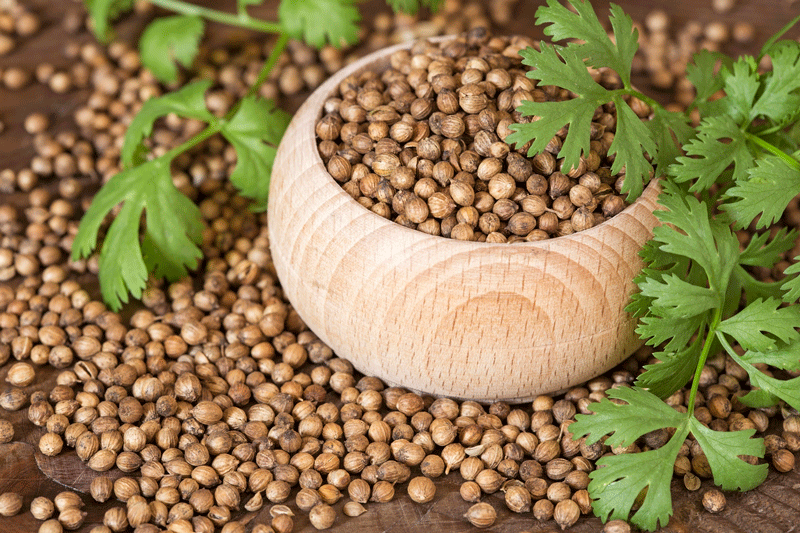 Coriander essential oil is extracted by steam distillation from the seeds of the Umbelliferae (parsley) plant.
Historically, the Chinese have used coriander to treat dysentery, painful hernias, measles, nausea, piles (inflamed hemorrhoids), and toothaches.
Because of its estrogen content, coriander may help regulate and control the pain of menstruation. It has analgesic, antibacterial, antifungal, and anti-inflammatory properties. Coriander may aid arthritis, colds, colic, digestive issues, flu, infections, muscular pain, nausea, skin blemishes, and stiffness. Current research suggests that it can help normalize insulin levels and support pancreatic function.
Coriander's woody, sweet, and spicy scent is a low stimulant. This oil can also ease stress and encourage calm when diffused.
Coriander can be taken orally, added to recipes, applied topically, or diffused.
See Reference Guide for Essential Oils to learn more about coriander oil and many other pure essential oils.
Source:  Reference Guide for Essential Oils, 2017 Edition, p. 68.