Nobody likes stinky trash or a smelly fridge. These deodorizing tabs are a super simple solution! Baking soda absorbs unpleasant odors, while the essential oils leave a refreshing smell in the odors' place. Oils that we liked include lemon, orange, Protective Blend, eucalyptus, and peppermint, but you can try any oil that you like. These tabs are effective for 1–2 weeks a piece, and you just throw them away when they lose their smell. They're easy and clean, and they leave everything smelling wonderful!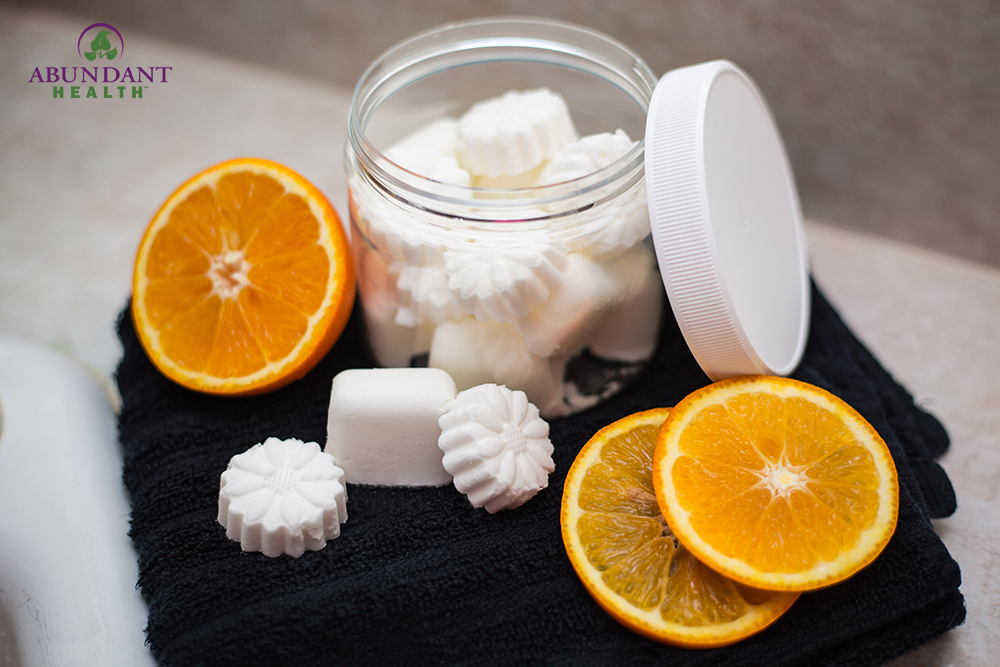 [recipe title="Deodorizing Tabs" servings="Yield=24 tabs" time="5–10 minutes active; 24–48 hours inactive" difficulty="Easy"]
Ingredients:
2 cups (400 g) baking soda
6–8 Tbsp. (90–120 ml) water
Essential oil of choice
Instructions:
Add essential oils to the baking soda until you reach your desired smell. We added 30–40 drops of orange oil.
Slowly add in water while stirring until the mixture begins to feel like wet sand and holds its shape.
Pack the mixture firmly into silicone molds, and let dry for at least 24 hours (more depending on size).
Once completely dry, pop the tabs out of the molds and place in the fridge, garbage can, shoe cabinet, bathroom, or anywhere else you're hoping to fight harsh odors.
Store the unused tabs in an airtight container such as these PET jars until needed.
We tried using plastic ice cube trays, but the mixture doesn't dry well in the solid plastic mold. If you want to use them anyway, try letting the tabs dry for 48 hours, popping them out onto a paper towel, and letting them dry another 24 hours there in order to solidify completely.
If they crumble, they may not have dried long enough, or you didn't add enough water. No worries—sprinkle the crumbs into your trash bag to help with the stinky trash smell!
[/recipe]