Hand sanitizer is a must-have among school supplies! Your child is sure to come in contact with germs, so we've come up with a safe and effective solution. All-natural hand sanitizer doesn't dry out the skin as alcohol-based sanitizers do. Instead, aloe vera gel moisturizes the skin while essential oils work fast to kill germs. Fun fact: this hand sanitizer also doubles as acne ointment! Now, what's not to love about that? Give it a try, and comment on your results!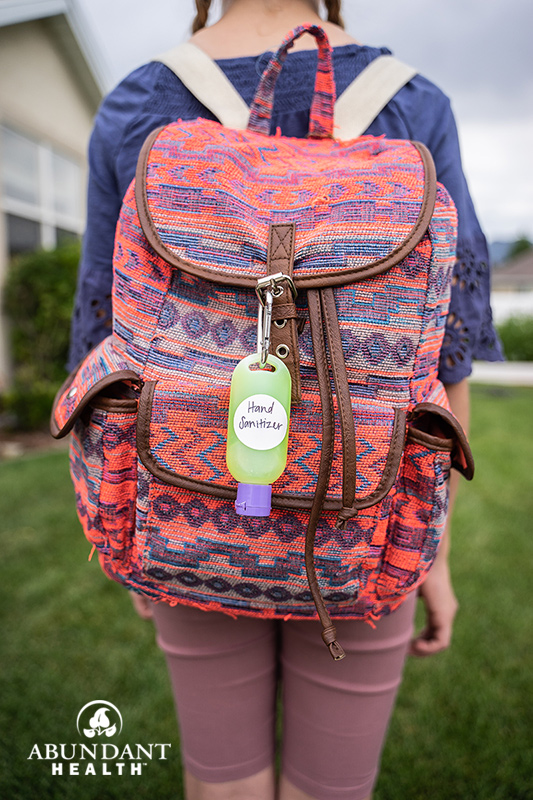 [recipe title="All Natural Hand Sanitizer" servings="Yield 1 1/2 oz." time="2-5 minutes active" difficulty="Easy"]
Ingredients:
2 1/2 Tbsp. aloe vera gel
1/2 tsp. Witch Hazel
4 drops tea tree essential oil
4 drops lemon essential oil
Instructions:
Combine all ingredients in a small bowl, and stir thoroughly.
Using a syringe, draw up all the gel, and then dispense it into the lotion tottle.
Secure the lid, and shake the tottle.
Squeeze a small amount of gel into one of your palms. Rub the fronts and backs of your hands until the sanitizer soaks into the skin.
You don't need to much gel to clean your hands; a little goes a long way!
If you don't have a syringe, you can first squirt the aloe vera gel into the tottle, and then add the witch hazel and essential oils. Shake the tottle until the mixture is thoroughly combined.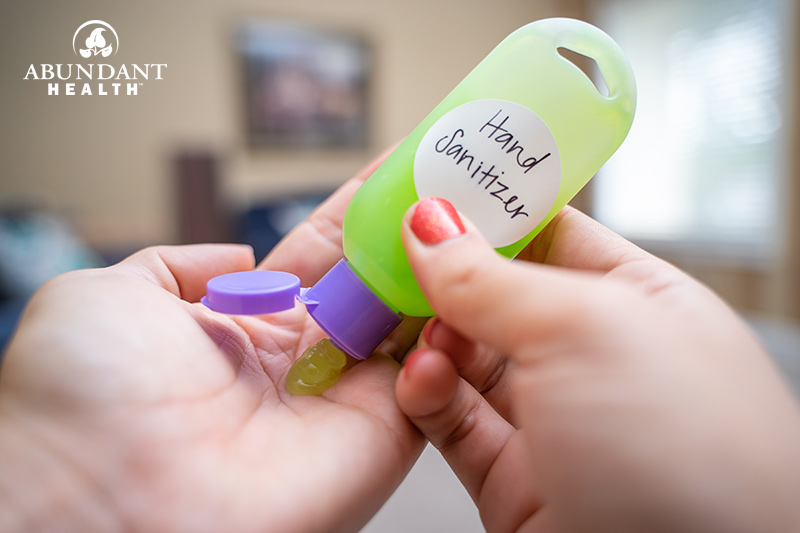 [/recipe]